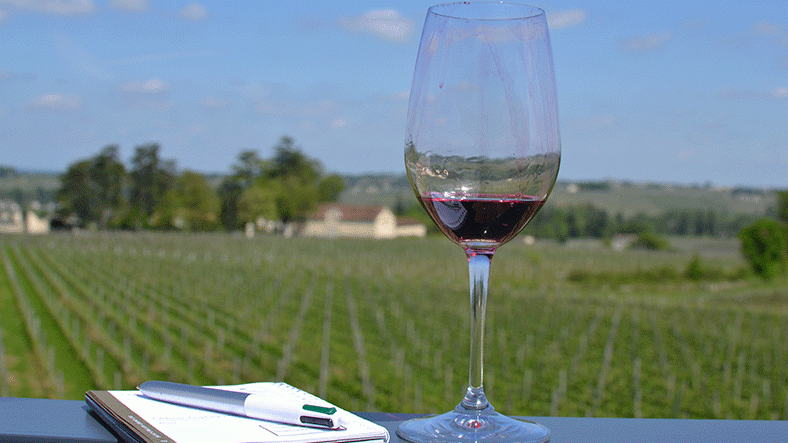 2022, A VERY HOT AND DRY YEAR
A WINTER THAT WAS ALREADY DRY
While early winter was mild and wet, January and February were dry and sunny. While there was some frost in January, February was warmer than average.
A hot and dry spring was marked by alternating periods of slow development and strong growth for the vines.
Spring gradually settled in, still with little rainfall in March and temperatures remaining slightly above average. Despite this, budburst occurred in its usual timeframe of between the end of March and the beginning of April.
The month of April suffered several bouts of frost, with variable damage depending on the areas, but still not such as in 2021 owing to the fact that the vintage was a less developed at this point in the year. April remained relatively dry and the water deficit that started during the winter continued. This slowed down the growth and even prevented base buds from forming in plots affected by the frost. The vines' delayed growth was compensated by an increase in temperatures (higher than usual) from mid-April onwards.
The weather took on an almost summer feel from the beginning of May, with temperatures well above average, exceeding 30°C several times – if you weren't already aware of this, the media reported the warmest May in over 70 years. During this very summery month, thunderstorms and hail showers were frequent but highly localised. Nevertheless, the water deficit persisted, as rainfall was very unevenly distributed over the region, and there were far fewer days of rain than usual for this time of the year. As a result, the vines grew quickly and continued their early development with the first flowers blooming in mid-May, considerably earlier than average. The flowering period unfolded seamlessly and promptly.
A MIXED SUMMER, STILL HOT AND DRY ON THE WHOLE
June proved even hotter than May, with temperatures among the hottest recorded for 70 years, and included a heat wave, thunderstorms, heavy rain, and sometimes even hail. Once again, the damage was extremely variable depending on the area. The vines thrived thanks to high temperatures and adequate rainfall during that period.
July followed the same pattern of heat and sunshine; however, it was a dry month. Very high temperatures, with another scorching heatwave and the absence of rain, caused a clear slowdown in the growth of the vines and the grapes. A period of water stress followed, particularly notable on superficial soils. From then on, the berries stopped growing, which explains their ultimate small size.
Veraison started on 20 July. Once again, with the exception of some plots that have a lot of drainage or are planted with young vines, where blockages could appear, veraison went well, evenly and quickly. However, some plots where leaf thinning was severe began to display signs of scalding.
Veraison ended around mid-August and a few rainy spells ensured that the berries ripened. August's hot and dry weather with reasonable night-time temperatures carried on through to September, providing ample opportunity to choose harvest dates.
IDEAL HARVESTS FOR ALMOST ALL THE WINES
Harvesting for the Sauvignons Blancs began on 9 August with other white grapes being picked during the following weeks (Semillon from 13 August). The yields were of fine quality, with particularly tasty grapes offering relatively low acidity, but loaded with aromas.
As for the red wines, the harvest was excellent, though the berries were small due to water scarcity. Nevertheless, the grapes reached high sugar content. The Merlots, harvested within the first two weeks of September, were particularly fruity, sweet, and displayed pleasant acidity (with a pH of 3.5).
Harvested from mid-September through to early October, the Cabernet Sauvignons shared the same characteristics (and a pH of 3.4), with high sugar content. The concentration of anthocyanins (pigments from the grapes) was also exceptionally high.
So, we can confidently say that these harvests were rather 'easy' and ideal, allowing the winegrowers to choose optimal harvest dates for both the dry whites and the reds.
For the sweet wines of Sauternes, on the other hand, matters were far more complicated. The grapes were ready as early as the end of August, perfectly ripe and healthy, and just waiting for the famous botrytis cinerea to appear. But the good weather persisted relentlessly, preventing noble rot from catching on. In mid-September, some of the grapes, raisined but not botrytised, were picked. Then from the 24th, as humidity levels rose, the botrytis finally showed up, but the grape concentration was not yet optimal. Winegrowers had two options: to harvest grapes at the beginning of October, vinifiable but imperfect, or to risk waiting longer for the desired concentration. Fortunately, temperatures picked up nicely in mid-October, which allowed the grapes to reach a superb concentration and led to a magnificent harvest for those winemakers who had been biding their time. The harvested grapes offered an extremely high sugar content and low acidity.
In short, while the vintage was generally hot, extremely sunny and not very rainy, which restricted the size of the berries and therefore the yields; overall it went pretty smoothly during the crucial periods (flowering, veraison and harvest) and these conditions even contributed to producing excellent wines.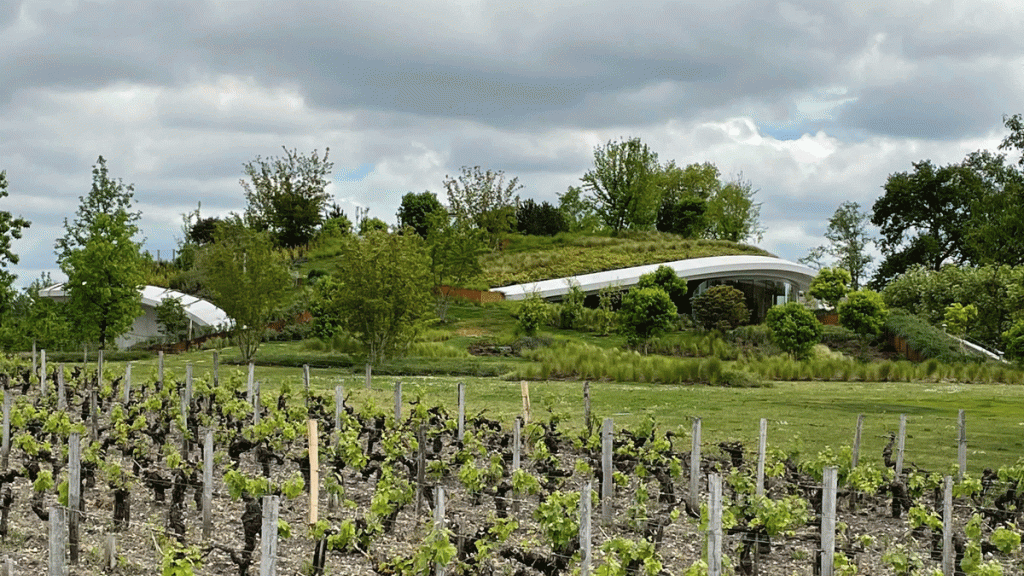 PROFILES OF THE WINES: 2022, A SPECTACULAR VINTAGE!
Obviously, as we do every year, we will be detailing our en primeur tastings and revealing our top picks for each region, but first, let's take a global look at the profile of 2022 wines.
EXTREMELY AROMATIC WHITE WINES
According to the ISVV oenologists, " The Sauvignons Blancs are fruity, with citrus zest and tropical fruit aromas, delicate and precise; they will seduce even those critical of this grape variety for its strong varietal character. The Semillons, occasionally soft and bitter on second-level terroirs, develop intense notes of peach and apricot. The finest wines are flavourful, balanced, and persistent. " From our perspective, the first tastings suggest that these dry whites will appeal to those who love fruity, relatively acidic wines with the right amount of bitters.
As for sweet wines, results are somewhat uneven, with strong disparities depending on the choices made by the winegrowers (refer to the section on weather conditions above). The wines harvested the latest, from mid-October onwards, boast a very rich, deep, and energetic character – a style offering little freshness yet extremely flavoursome. We noticed a more pronounced spicy touch to them than usual with the wines not being centred around an immediate fruitiness.
SPECTACULAR RED WINES
For the red wines, this vintage is simply outstanding, everywhere!
The Merlots are perfectly fruity, without being overripe or exuding aromas of cooked fruit or eau de vie. A delightful and balanced wine with plenty of fruit, elegance, and finesse.
The Cabernet Francs are also highly successful, offering beautiful aromas of black fruits, a fine texture and freshness.
The Petits Verdots reveal a smooth profile and spiced notes.
Last but not least, the Cabernet Sauvignons, which evidently did not suffer from under-ripeness this year, are absolutely magical, especially in the great terroirs, offering a great tannic structure and a racy character.
To sum up, this vintage, which had everything to be a very (even too) hot one, ultimately delivers fruity, well-balanced, elegant wines retaining a beautiful freshness, with well-integrated, fine-grained tannins and alcohol. A vintage that promises tremendous ageing potential, and already presents a very appealing profile right now. "The wines produced in 2022 are outstanding and remarkable and haven't even reached their full potential yet!", conclude the ISVV oenologists. What more can you ask for?!
Make sure you don't miss out on any of the releases of this extraordinary 2022 vintage, sign up for our alerts !